Regular price
$ 150.00 MXN
Regular price
$ 200.00 MXN
Sale price
$ 150.00 MXN
Unit price
per
Sale
Sold out
The Vegan Art shares with us step by step the elaboration of simple and tasty recipes to use with jackfruit for day to day, mostly from Mexican cuisine. From tinga, mole, pastor, chilorio, to pozole and salpicón. This opens up a huge panorama of the versatility of uses that jackfruit meat has, since it can be used for breakfast, lunch or dinner, in strong, hot or cold dishes.
This recipe book contains the most extensive collection of jackfruit recipes in Mexico. Made by an extraordinary cook from Puebla, with 37 years without eating any ingredient of animal origin, she manages to convey in a simple and practical way the use of this fruit as an alternative to meat.
With jackfruit we seek to share and incorporate plant-based ingredients for typical meat dishes. This plant-based diet is ideal for anyone who wants to take care of their health, since jackfruit is loaded with nutrients, vitamins, minerals, protein, and fiber. By consuming jackfruit we also take care of the environment since jackfruit trees provide us with oxygen, absorb carbon dioxide, mitigate heat, mitigate climate change and the environmental crisis.
This edition contains 30 recipes with our jackfruit meat, to bring a healthy, sustainable and friendly diet with your body and the environment.
Compartir
View full details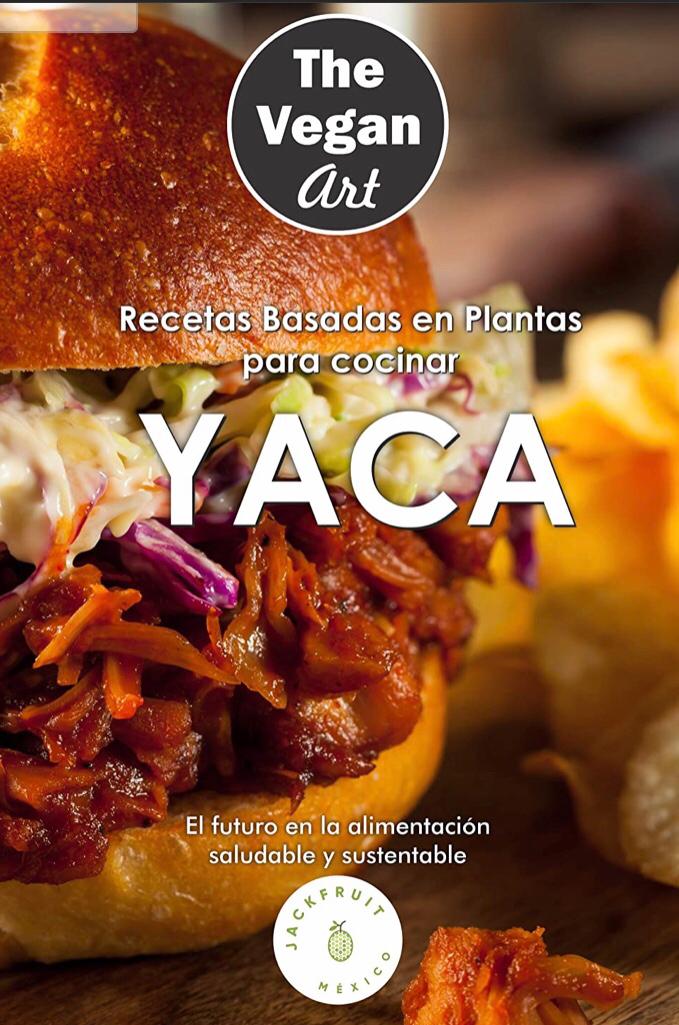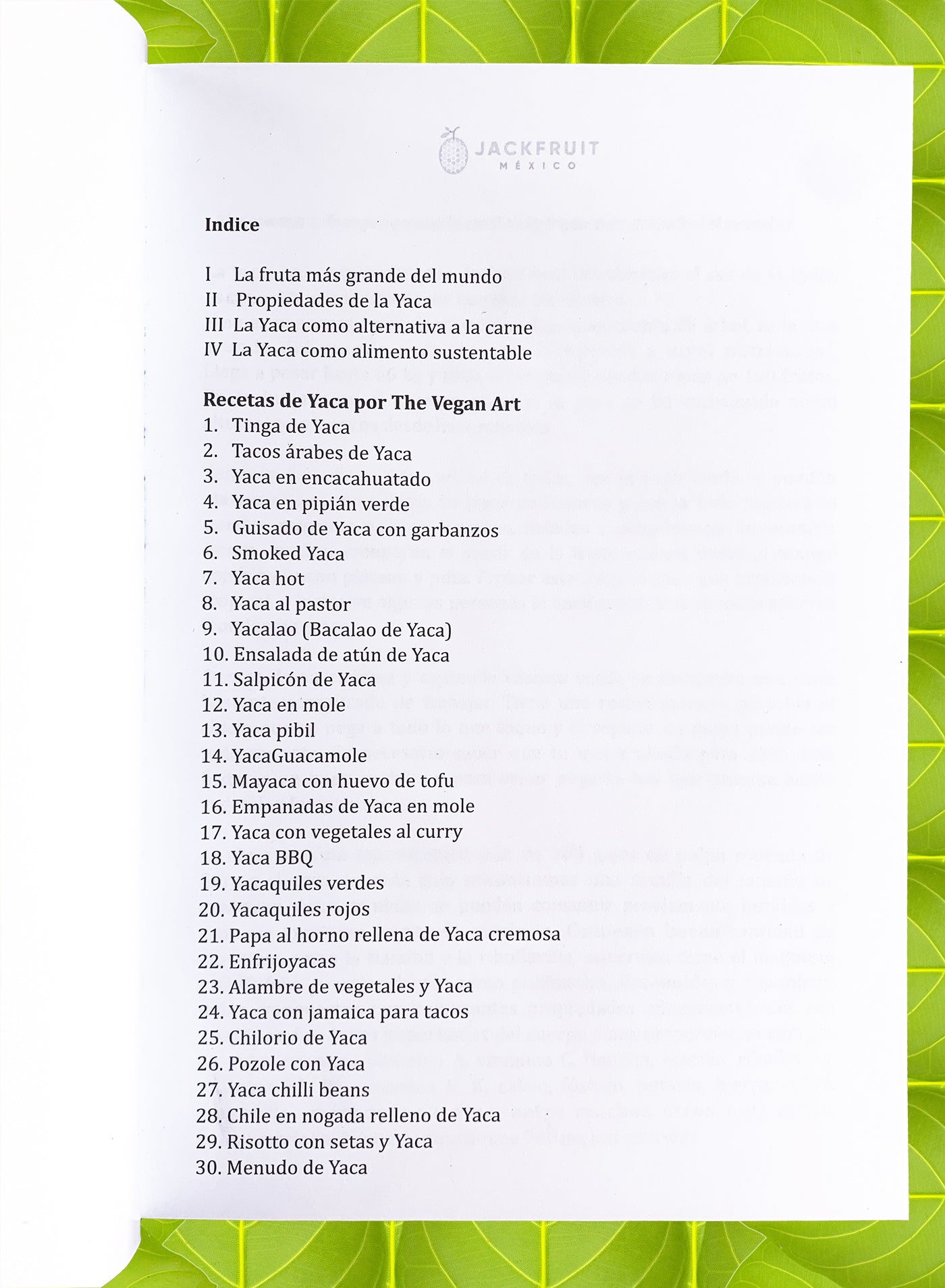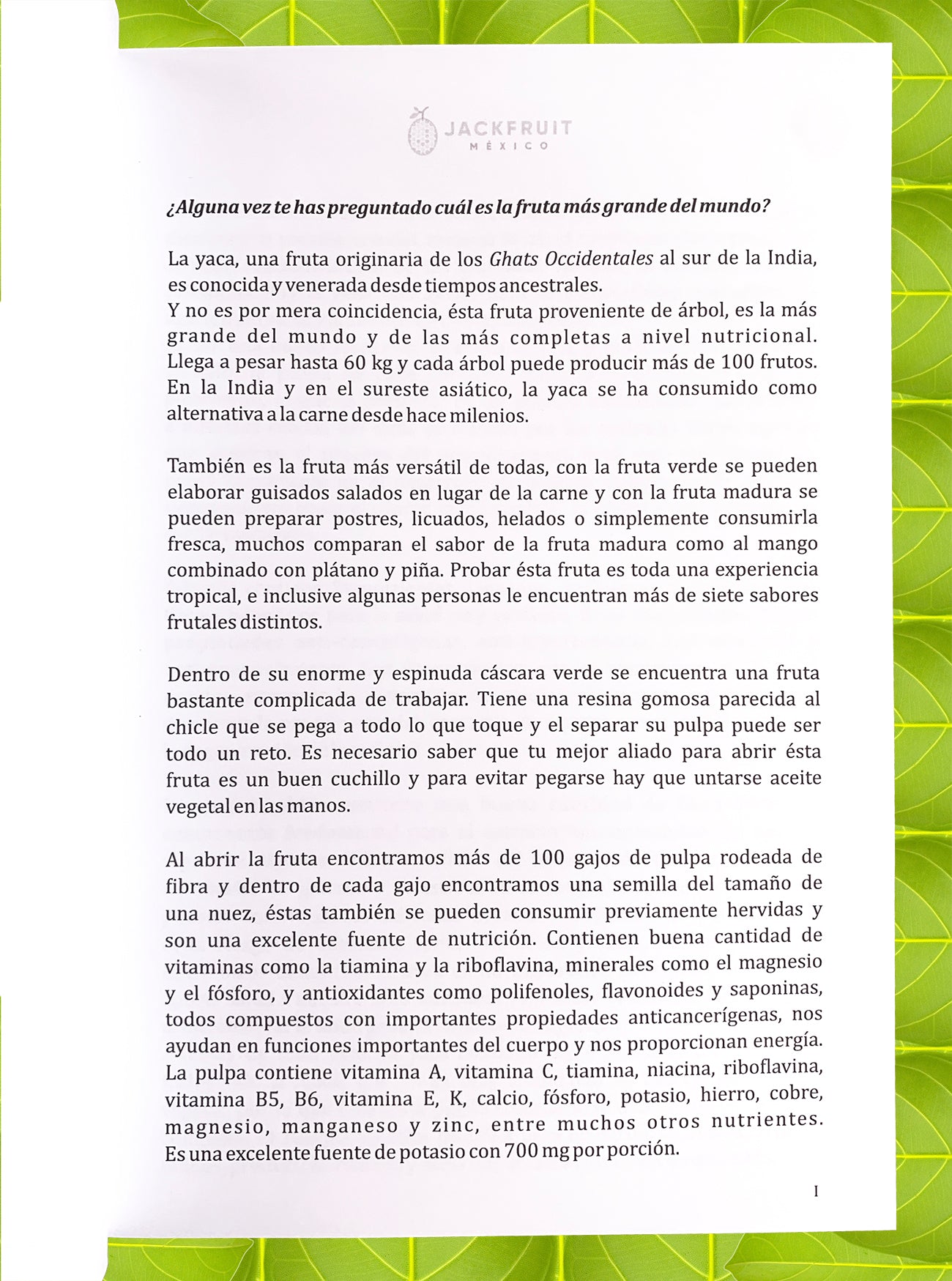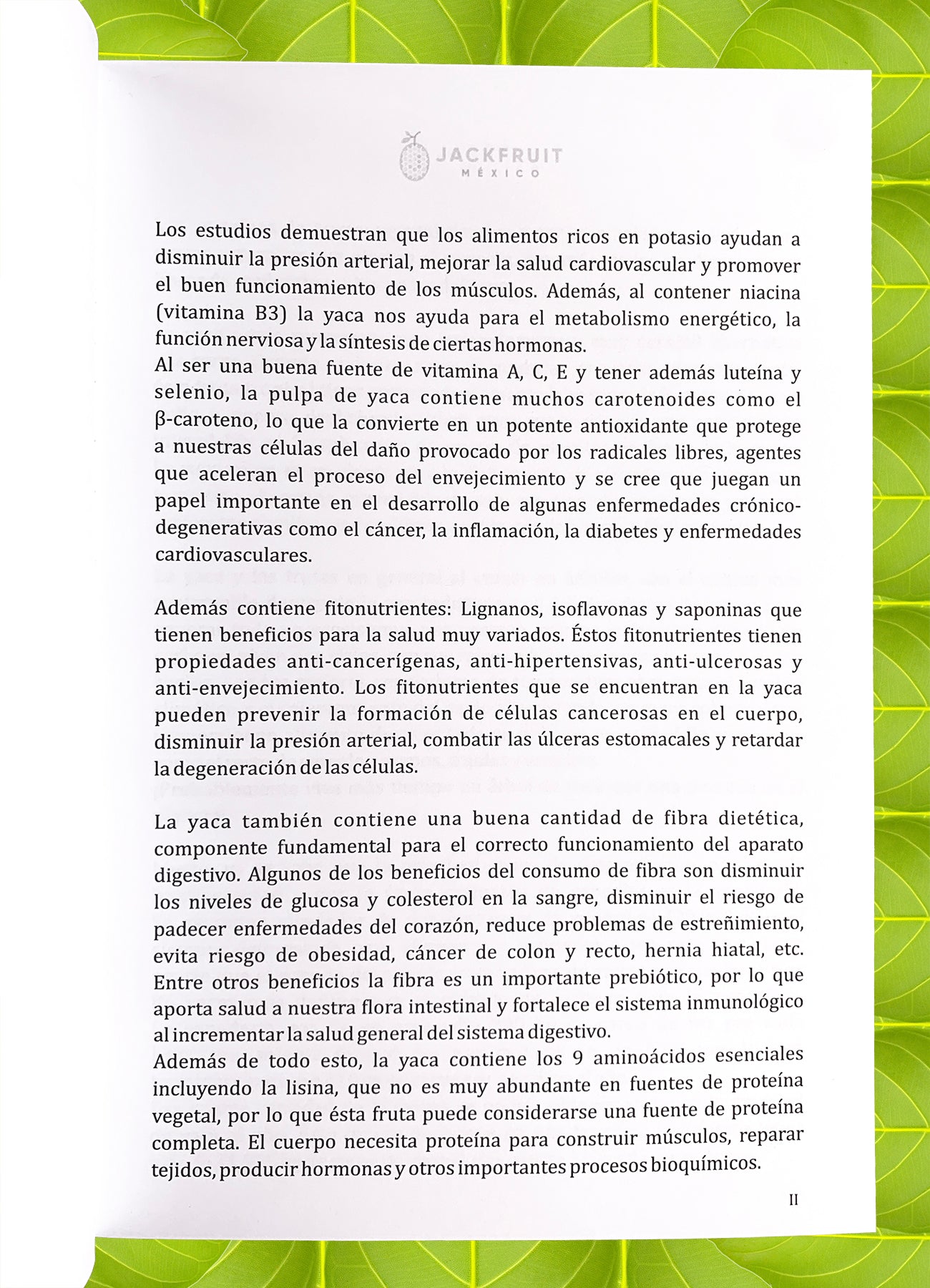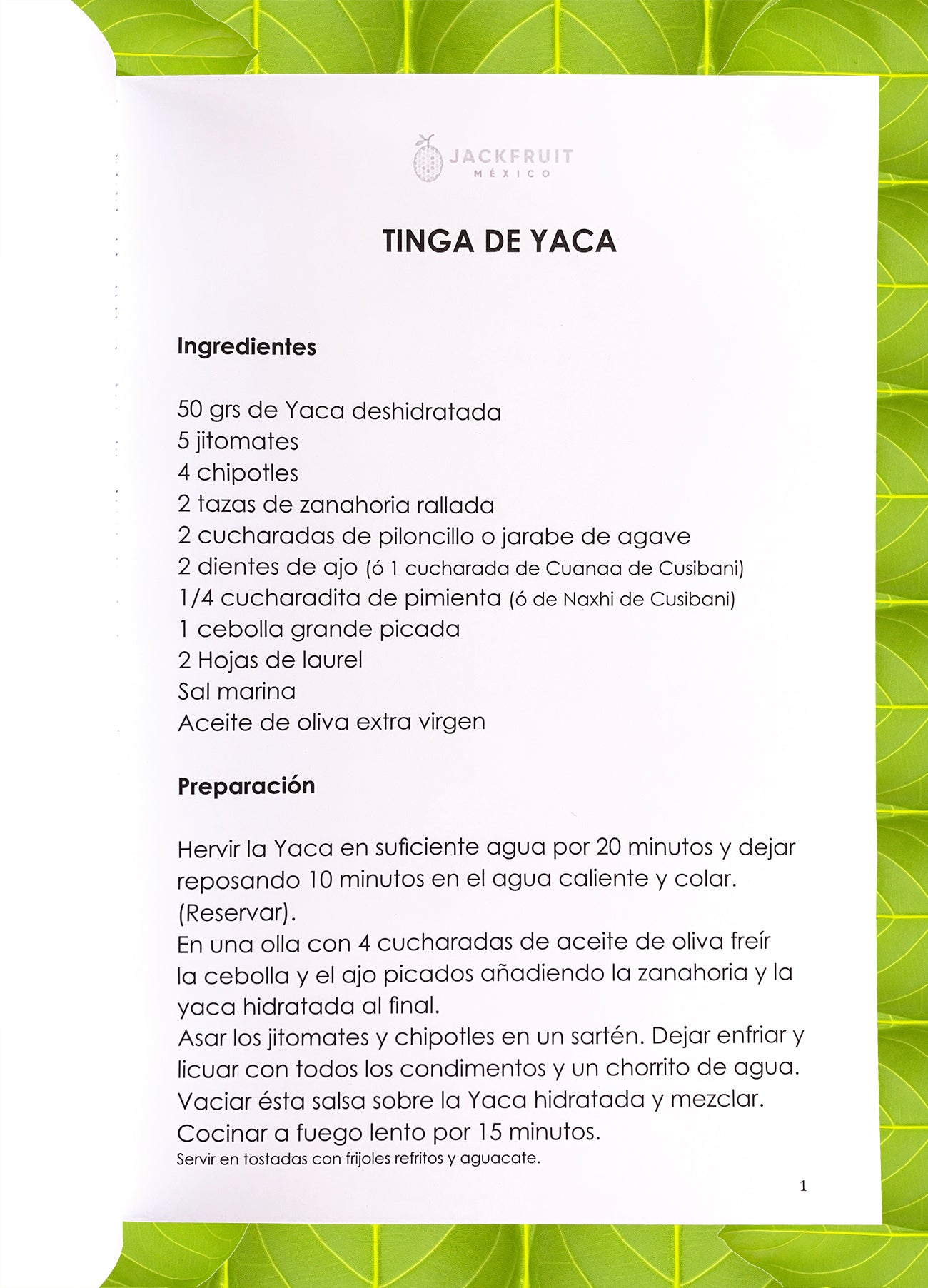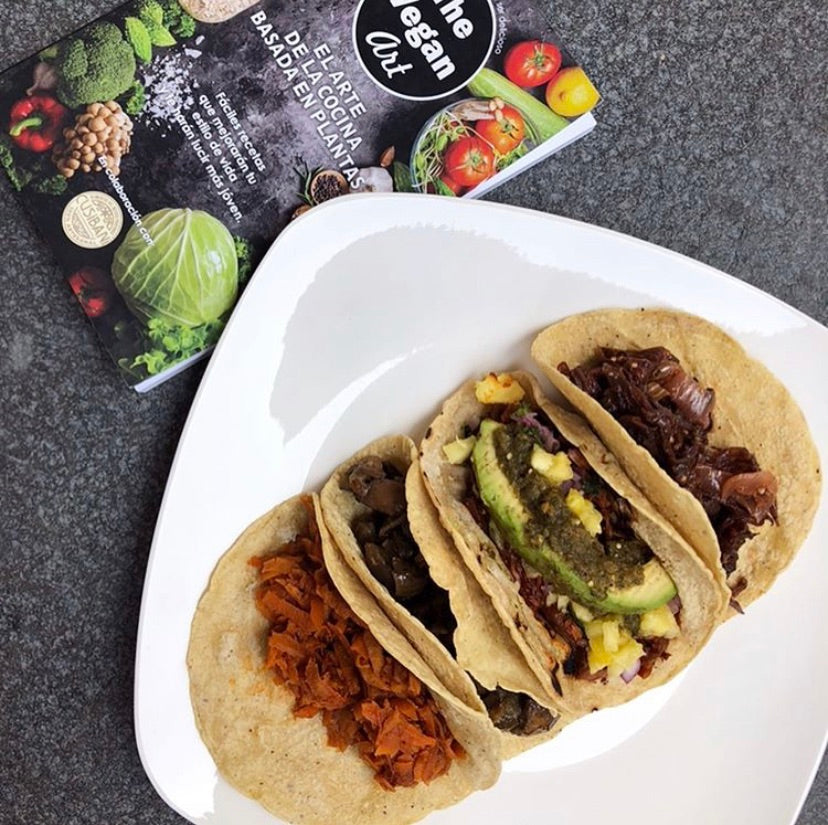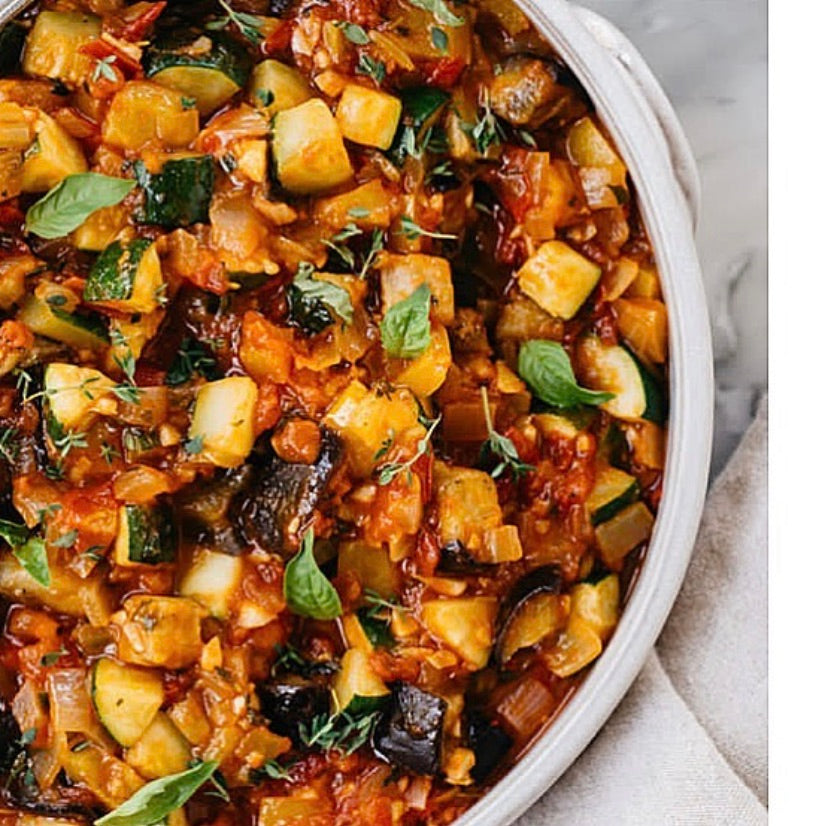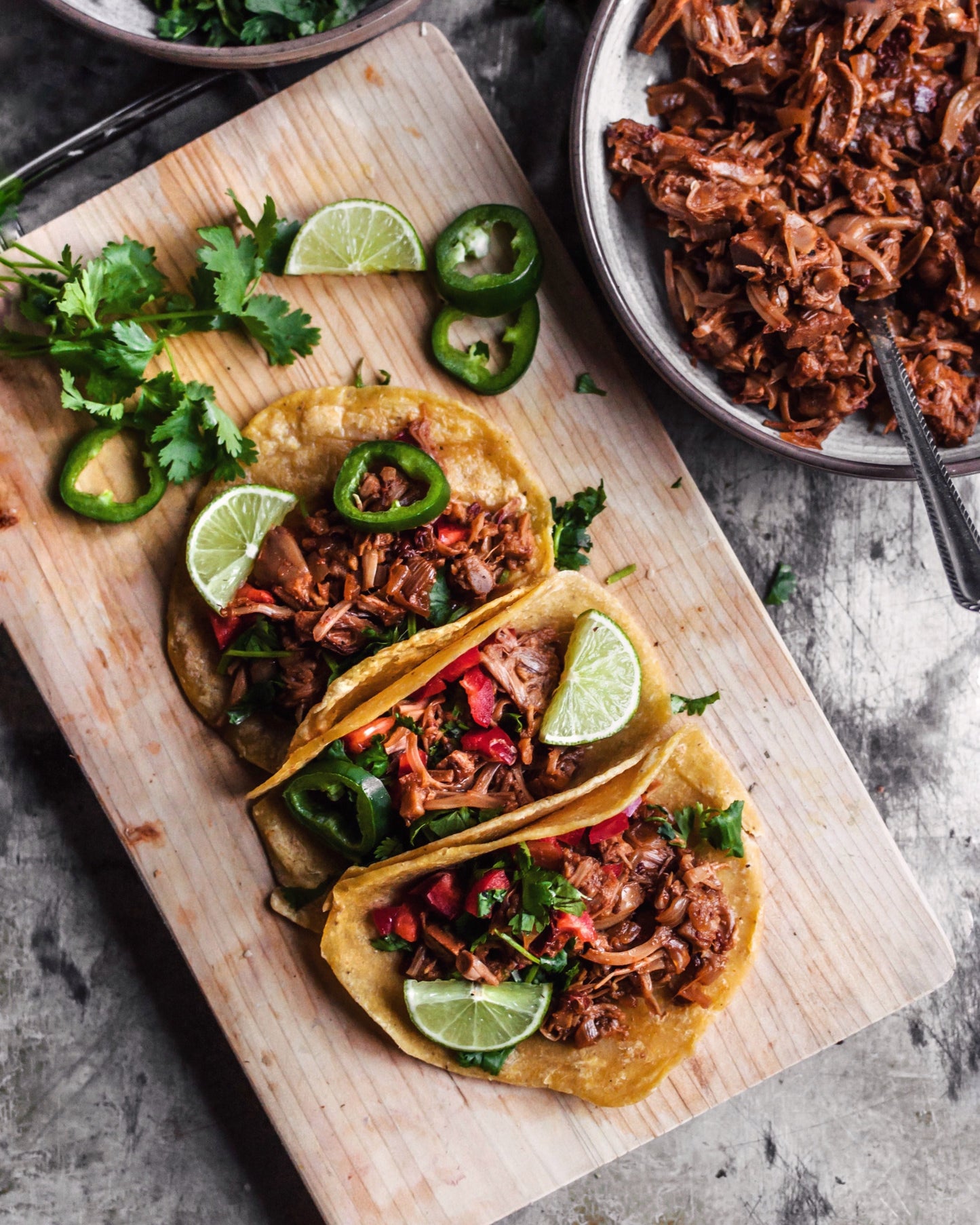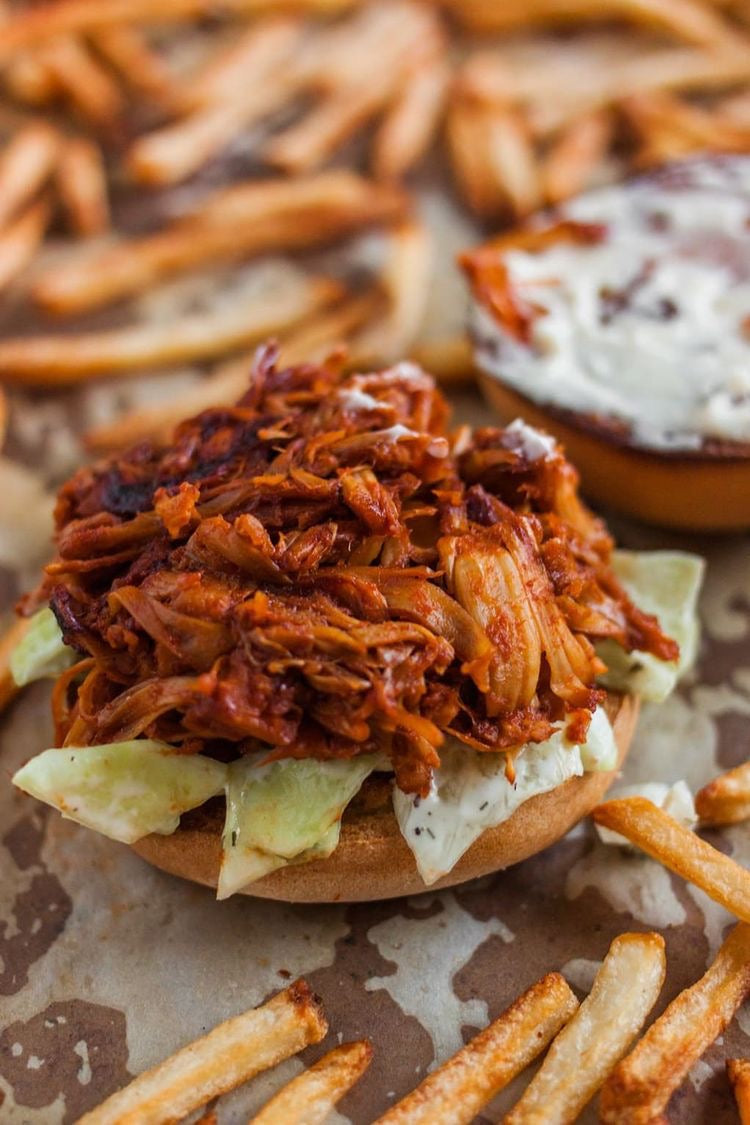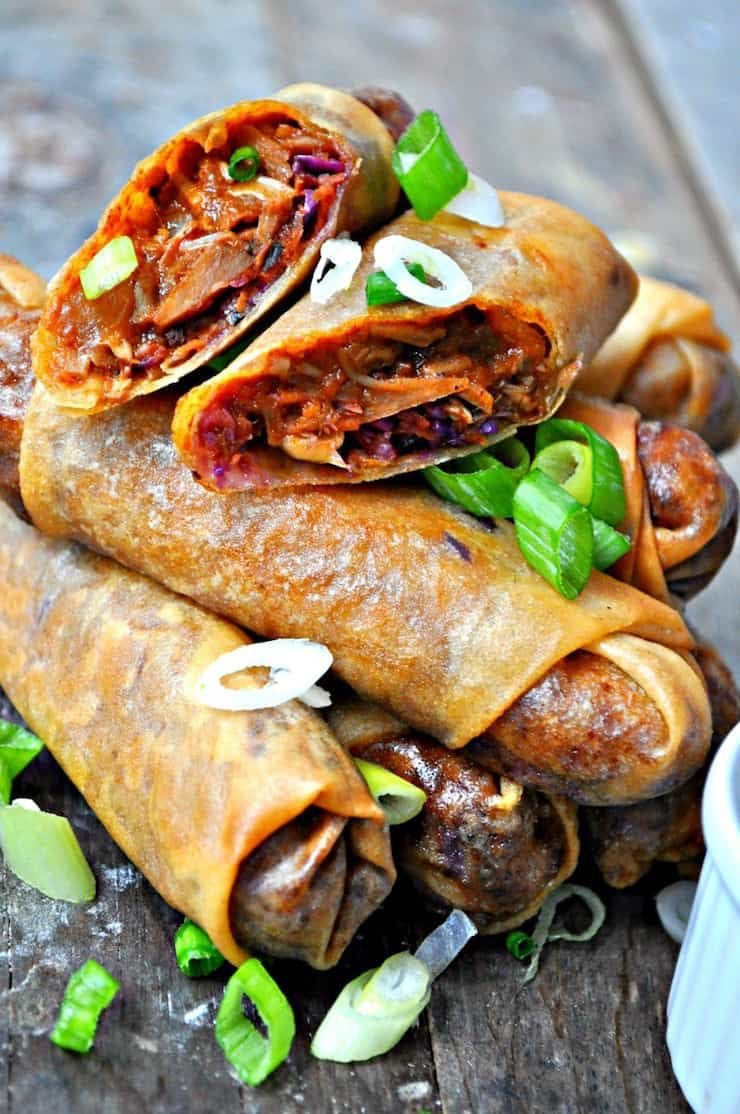 Reviews
Juan Carlos
Buenísimo, lo seguiré comprando.
---
Súper Combo Carne de Yaca 1kg
Vanesa
Justo la estoy cocinando y quedo perfecta! La recomiendo mucho
---
Paquete Familiar Carne de Yaca 500g
Alejandro
Excelente producto 100% lo recomiendo y el Envío es muy rápido
---
Carne de Yaca Restaurantes (Costal de 3kg)
Fernanda
Excelente producto 100% lo recomendamos
---
Carne de Yaca Restaurantes (Costal de 3kg)
Patricia
Lo recomiendo 100%
---
Carne de Yaca 150g
Juan Carlos
Muy buen producto y, servicio.
---
Súper Combo Carne de Yaca 1kg
DELIA
Es un buen producto, me gusta que no es perecedero y que es un buen sustituto de la carne, ojalá puedan incluir el envío gratis en compras mayores…
---
Súper Combo Carne de Yaca 1kg
David
los diferentes platos veganos que puedes hacer con yaca casi son ilimitados y todos buenísimos
---
Súper Combo Carne de Yaca 1kg
Silvia
Excelente producto, buen sabor, rinde mucho y lo recibí en buenas condiciones
---
Carne de Yaca 150g
Martha
Excelente producto, lo recomiendo al 100%
---
Paquete Familiar Carne de Yaca 500g
DELIA
Recomendado al 100% pues queda muy rica la carne de yaca con este condimento
---
Condimento Tacos Árabes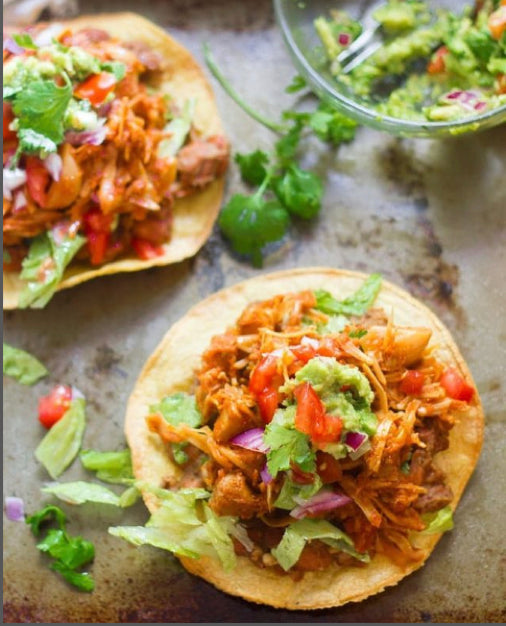 jackfruit tinga
Ingredients:
50 g of dehydrated jackfruit meat
1 chopped white onion
2 minced garlic cloves
1 cup tomato sauce
2 tablespoons chopped chipotle chiles in adobo
1/2 cup of water
Salt and pepper to taste
Olive oil
Instructions:
Boil the jackfruit meat for 15 to 20 minutes in salted water and drain.
In a skillet, heat the olive oil over medium heat and add the onion and garlic. Fry until golden.
Add the jackfruit to the pan and mix with the onion and garlic. Cook for 5 minutes until the jackfruit is golden.
Add the tomato sauce, chipotle peppers in adobo and water to the pan. Mix everything and let cook for another 5 minutes.
Reduce the heat and cook for another 10 minutes until the sauce has thickened.
Add salt and pepper to your liking.
Serve the hot jackfruit tinga accompanied by tortillas or bread. Enjoy!
Free shipping

On all orders over $2,000 of product. Include combined products in your shopping cart.